SIU School of Law to host "Bicentennial of Illinois Law Traveling Exhibit" through March 20
February 14, 2019, By Pete Rosenbery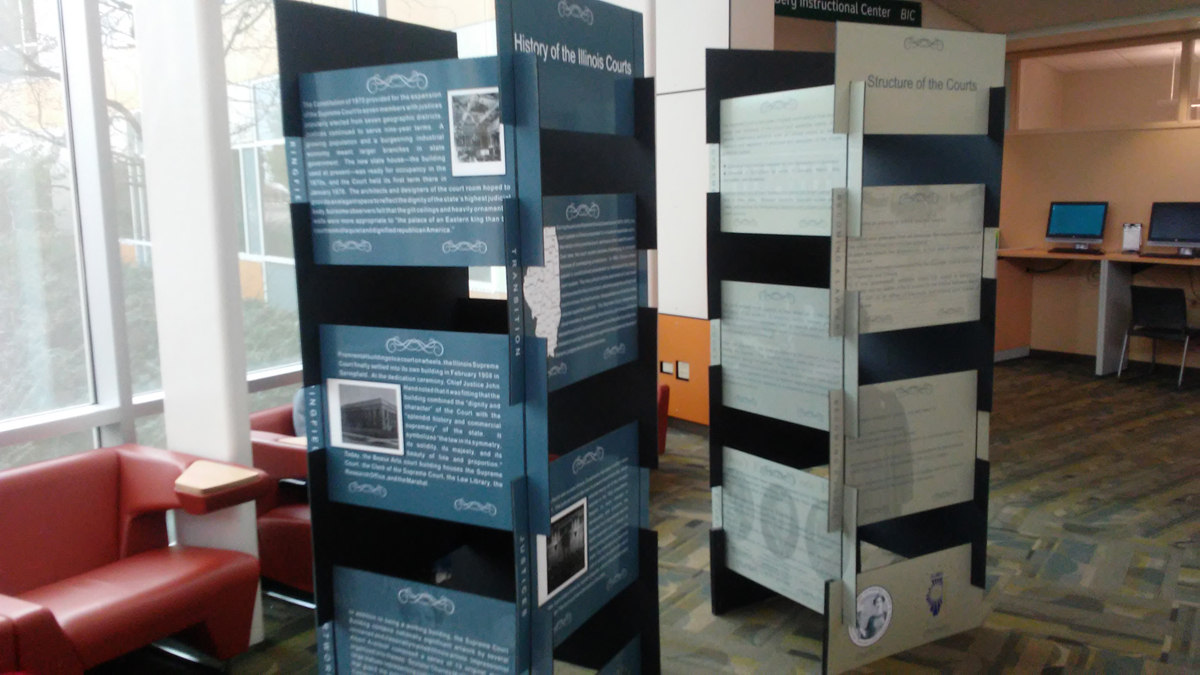 CARBONDALE, Ill. — An exhibit highlighting Illinois Supreme Court history and famous cases, including a 1928 case affirming the death sentence of Southern Illinois gangster and bootlegger Charlie Birger, will be at the SIU School of Law beginning next week.
The "Bicentennial of Illinois Law Traveling Exhibit" through the Illinois Supreme Court Historic Preservation Commission highlights Illinois attorneys, cases, and information on the judicial system.
The exhibit will be in the law school's formal lounge/lobby area for self-guided tours during regular hours the law school is open from Feb. 20 through March 20. Admission is free. The content covers many facets of Illinois' judicial history, including:
An emphasis on the Illinois Supreme Court and its various locations over 200 years.
Brief biographies of four famous Illinois attorneys and summaries of six interesting cases that happened in the state's legal system.
An explanation of the Illinois court structure and court system operations, including the process on how to become an attorney and judge.
Read complete story here