SIU Law's Elder Law Clinic Wins Governor's Engaging Aging Award
November 30, 2022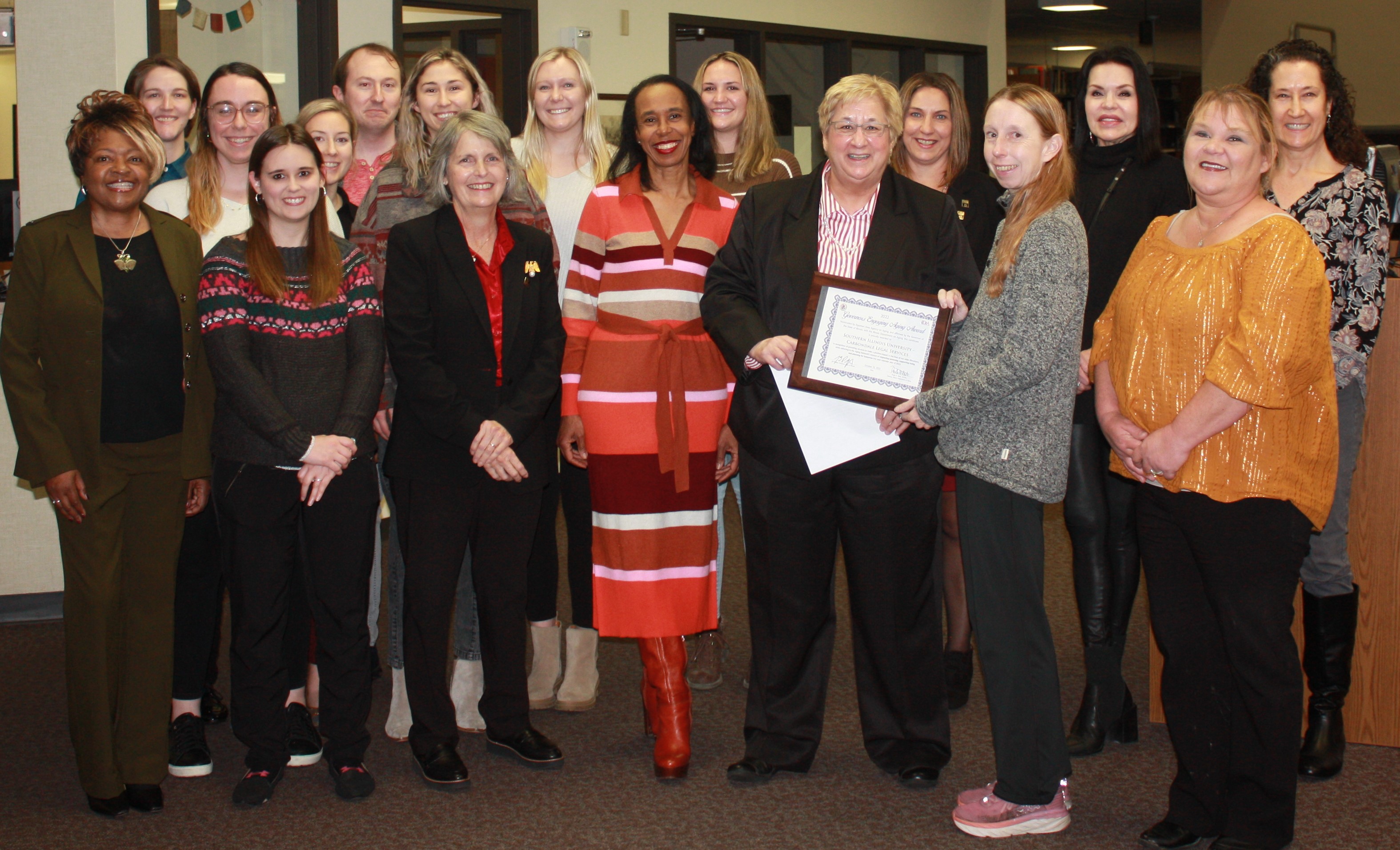 The Southern Illinois University School of Law legal clinic for older adults is the recipient of a 2022 Governor's Engaging Aging Award, presented annually to up to 13 community organizations that have gone above and beyond to make a positive impact in the lives of older adults over the past year.
The clinic provides free legal services to persons aged 60 and older who live in Illinois' 13 southernmost counties.
"I'm thrilled to award the Southern Illinois University School of Law legal clinic for elders with the 2022 Governor's Engaging Aging Award," said Governor JB Pritzker. "This small, but mighty team has provided hundreds of older adults in southern Illinois with the free services they need and deserve as they navigate the complicated legal system. To the law students, attorneys, and staff that make this clinic possible: thank you for your service to Illinois and congratulations on this extraordinary accomplishment."
"Legal services can be costly, especially for retirees living on a fixed income," said IDoA Director Paula Basta. "SIU's elder law clinic makes these services accessible to older adults who otherwise could not afford them, including grandparents raising grandchildren. The clinic takes on a weighty caseload every year, providing a tremendous amount of service across a large geographic region, and I'm so impressed with their work."
Nominated for the Governor's Engaging Aging Award by the Egyptian Area Agency on Aging, the law school's elder law clinic is managed by one attorney, an office manager, and a small team of law students. Their typical cases include drafting wills, powers of attorney for health care and property, and representing clients in guardianship proceedings.
Read the complete story here