Main Content
Martin Parsons

,

Clinical Assistant Professor of Law
Professor Parsons joined the faculty of SIU School of Law in September 2016 to restart the Veterans' Legal Assistance Program. Prior to that, he worked for a small firm in Carbondale specializing in employment law and business and transactional work. He now owns a small law firm in Carterville, IL that assists small businesses and nonprofits. 
Professor Parsons earned his B.A. at Western Illinois University in 2006 and his J.D. at SIU School of Law in 2015. While in law school he participated in the Mock Trial Program and is a member of the Order of Barristers. He is licensed in Illinois and Missouri and is admitted to practice in the U.S. District Court for the Southern District of Illinois, the U.S. Court of Appeals for the Seventh Circuit, and the Court of Appeals for Veterans Claims in Washington, D.C. He is also an Accredited Attorney for claims for veteran's benefits before the Department of Veterans Affairs. 
He retired from the military after spending four years on active duty in the Marine Corps and twenty-two years, part-time and full-time, in the Illinois Army National Guard. While in the National Guard, he served in Iraq from 2005-06 with the 2-130th Infantry Battalion in support of Operation Iraqi Freedom. 
Professor Parsons is a member of the American Bar Association, Illinois State Bar Association, Williamson County Bar Association, Southern Illinois American Inns of Court, Southern Illinois Veterans Coalition, and American Legion Post 347. 
He has an addiction to the paisley pattern and if you see him on any Friday, he will be wearing a paisley shirt!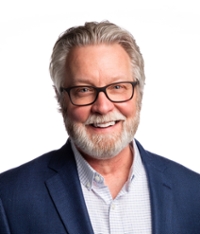 Office: Lesar Law Building 212B
Email: martin.parsons@siu.edu