Main Content
The Southern Illinois University School of Law is an anti-racist institution that is committed to principles of diversity, equity, and inclusion, both in the profession of law and society at large. We welcome and actively recruit students, staff, and faculty who want to work and learn in an environment that nurtures and respects diversity in all its forms, including race, color, gender, gender expression, gender identity, sexual orientation, religion, age, ethnicity, national origin, culture, disability, and military status.
Public Antiracism Statement by the Faculty of the Southern Illinois University School of Law
COMMITTEES
Diversity and Inclusion Faculty Committee
Dean's Advisory Working Group – Diversity & Inclusion (alumni)
Dean's Diversity Leadership Council (RSO Presidents)
Student Bar Association Diversity Committee
NEWSTORY
SIU students, faculty research area's history of race and law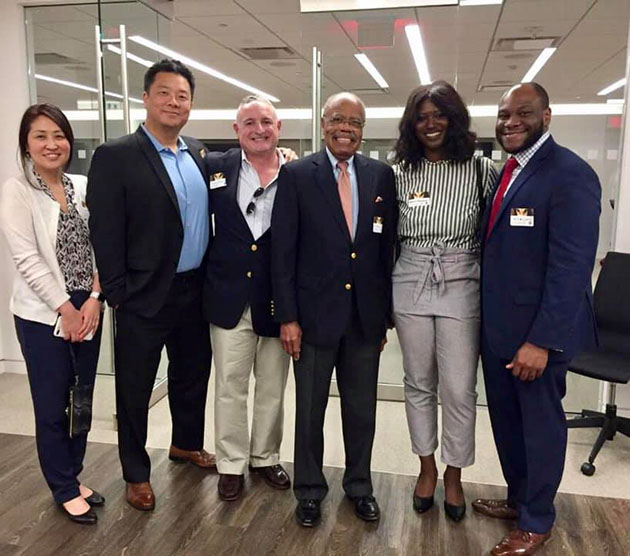 Courses
LAW 519 - Constitutional Law: Individual Rights
LAW 593  - Immigration Law
LAW 559  - International Business Transactions
LAW 558  - International Law
LAW 580  - Legal Profession
LAW 627  - Women in Leadership: Diverse Leaders for a Diverse Workforce
LAW 590 -  Slavery, Race, Law, & History in Southern Illinois
Events

Hispanic/Latinx Heritage Month (Sept.-Oct.)
LGBTQ+ History Month (Oct.)
Native American Heritage Month (Nov.)
Black History Month (Feb.)
Women's History Month (Mar.)
Asian American & Pacific Islander Heritage Month (Apr.)
Diversity Prelaw Summer Institute (a pipeline program)
Scholarships and Awards
Diversity and Inclusion Alumni Award
Thurgood Marshall Award (student)
Diversity Admissions Scholarships (entering students)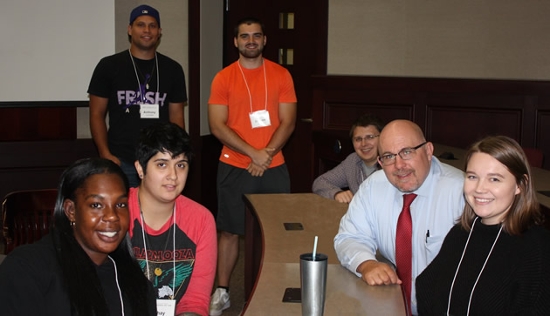 Sponsorships
Council on Legal Education Opportunity (CLEO) – Sustaining Institution
Diversity Scholarship Foundation
For Military Members
SUPPORTING THOSE WHO SERVE
The School of Law is part of the Southern Illinois University system, with a tradition of over 150 years of educational excellence, serving a diverse, multicultural student body.
SIU has a long history of supporting those who serve by providing outstanding educational opportunities to military veterans; active duty, National Guard, and Reserve personnel; and their families. These educational opportunities for service members extend to the SIU School of Law.
Southern Illinois University Carbondale has earned recognition from national publications.
Named in Military Times magazine for being "Best for Vets: Colleges 2020" for four-year universities. The university has made that list in each of the last nine years.
Military Advanced Education & Transition magazine awarded SIU Carbondale a "Top School" designation in its "2018 Guide to Colleges and Universities." SIU has made the list in each of the 11 years the guide has been published.
SIU Law enables military students to maximize their educational benefits in a supportive environment. SIU Law offers military students the following resources.
Military Student Sponsor Program that matches admitted students with an established upper-level law student;
Assigned faculty mentor at time of admittance;
Military Law Society, a registered law student organization of service members and allies; and
Access to SIUC's Veterans Services Office.
While in law school, students learn the skills necessary to become a leader in the profession and can choose to use those skills to give back to the military community through the SIU Law Veterans' Legal Assistance Program Clinic, the Veterans Legal and Medical Partnership (VetLAMP), and other pro bono initiatives.