Main Content
Administrative/ Professional Staff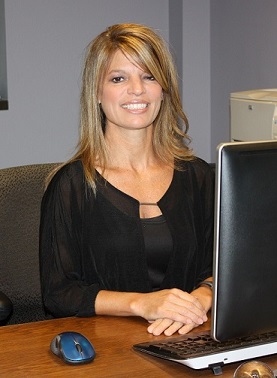 Lori Austin
Registrar
Office: Room 138

The Registrar evaluates, develops, coordinates and implements policy within the School of Law, and more broadly, within the University, regarding all facets relating to academic counseling and records administration for students and alumni of the School of Law. The Registrar is in charge of the technological development and serves as coordinator for the software program that is used to manage student data from prospective student status through graduation and alumni status. The Registrar assists the Academic Standards Committee, Curriculum Committee, and Dean on special projects by preparing and providing data for a multitude of internal and external reports. The Registrar is responsible for the determination of Class Rank, Dean's List, Graduation Honors, and various other academic awards. The Registrar determines Academic Standing status (Good Standing, Academic Probation, and Academic Dismissal) for all law students. The Registrar performs transfer and visiting student evaluations, audits for graduation requirement compliance, and coordinates dual degree programs and requirements with the Associate Dean for Administration and the Associate Dean of Academic Affairs. The Registrar approves bar loan applications, loan deferments, and Illinois Supreme Court Rule 711 applications.
The Registrar also oversees the supervision of departmental staff which includes the Chief Clerk, Clerk, and student workers. The Registrar's Office staff is responsible for managing all academic records for past and currently enrolled students of the School of Law. The Registrar's Office staff implements the faculty approved curriculum, assists with student registration, administers mid-term and final exams, and provides disability accommodations during exams to students with special needs, processes grades, prepares Dean Certificates and generates transcripts.
The Registrar's Office strives to assure a smooth transition from matriculation to graduation and beyond, for students attending the School of Law.
---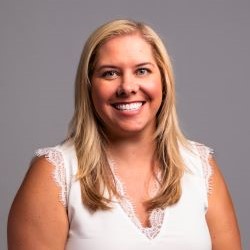 Carly Holtkamp
Director of External Relations
Office: Room 104B

The position of Director of Law School External Relations reports to the Dean as a member of the law school's senior leadership team, and is the senior administrative officer for the School of Law communications programs.
Carly is responsible for strategic oversight and management of law school resources engaged in alumni relations, community and business relations, marketing, media relations, communications, and social media.
She works with a wide range of departments, students and faculty within the law school to develop and implement communication and marketing strategies to promote law school programs, events and accomplishments; to launch targeted fundraising campaigns; to engage alumni participation and support; and to effectively manage the publicity of law school events.
---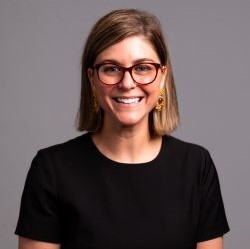 Katherine Hanson
Director of Development

Kate joined the SIU School of Law in January of 2023. Kate 
oversees all of the law school's fundraising and manages relationships with alumni. Her duties include planning fundraising events, interacting with former donors to encourage ongoing contributions and seeking out opportunities for financial support. 
---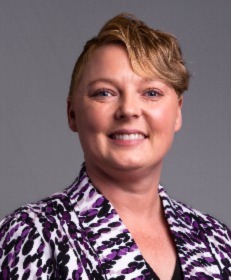 Casey Parker
Director of Career Services

Casey is the director of Career Services at SIU LAW. As director, Casey works with students to secure jobs both while in school and when they graduate. Career Services holds workshops throughout the school year, which include, resume writing, mock interviews, and career options. 
Casey received a Bachelor of Arts in Administration of Justice and a Bachelor of Arts in Psychology from Southern Illinois University Carbondale in 1999, and a Juris Doctor from SIU LAW in 2003. 
Before taking a position with SIU LAW, Casey worked with the Department of Corrections, the Jackson County State's Attorneys Office, and the City of Carbondale. Casey was the Coordinator for the Office of Equity and Compliance at SIU for twelve years. 
In 2022, Casey received the Lindell W. Sturgis Memorial Public Service Award from SIU. Casey is involved in many community organizations and loves volunteering. She also enjoys animals, beaches, and Chicago Cubs baseball!
---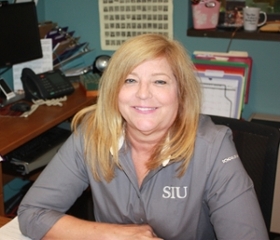 Judi Ray
Assistant Dean for Administration
Office: Room 135

As Assistant Dean of Administration, Judi works closely with the Dean on managing the resources of the law school. Her areas of responsibility include the law school budget, the Lesar Law Building and Information Technology. As the Assistant Dean for Student Services, Judi is the primary liaison between students and administration at SIU School of Law. Her office administers or provides access to programs and information concerning campus life, special academic programs, disabilities, student organizations and publications, personal problems and community concerns.
Judi joined Southern Illinois University Carbondale as Constituent Development Officer for the School of Law on April 1, 2008 and transitioned into her current role in 2012.
Judi has a bachelor of science and law degree from SIU. Her experience includes serving as a political consultant at LSG Strategies in Washington, D.C.; coordinator of The Day One Center, Inc., in St. Paul, Minn.; and executive director of the Health Care Coalition on Violence in Minneapolis, Minn. She was also the deputy campaign manager for Mondale for Governor and a scheduler for the Richard Gephardt Presidential Campaign.
---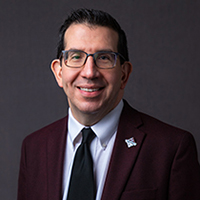 Michael Ruiz
Assistant Dean for Admissions & Financial Aid
Office: Room 104F

Michael is responsible for career services, diversity and inclusion initiatives for the School of Law. Past assignments include the LL.M, MLS, and conditional admit JD degree programs, alumni, promotional services, the pro bono requirement, school-wide surveys, and other special projects assigned by the Dean.
Michael received a Bachelor of Arts in Political Science with honors from Southern Illinois University Carbondale in 1990, and a Juris Doctor from University of Chicago School of Law in 1993.
He has been recognized by the state and national bar having received the Law Student Public Service Award (1993), the Community Service Award (1996), and the Young Lawyer of the Year Award (2000) from the Illinois State Bar Association, and the Louis M. Brown Award for Legal Access (2000) from the American Bar Association.
Before his current position, he worked in the field of communications serving as both the Director of the University Communications department for Southern Illinois University Carbondale (2008-2013) and the Director of Communications for the Office of the President for the Southern Illinois University system (2006-2008).
This is Michael's second tour with the Southern Illinois University School of Law. From 1998-2006, he was the School's Director of Admissions. During this time he also held several different positions including the Assistant Dean for Student Affairs, staff attorney in the Legal Clinic, the Externship Program supervisor, and adjunct professor of law.
From 1997-2005, Michael established and served as the Project Manager of the Self Help Legal Center. The Center was the first in Illinois to put a comprehensive set of free pro se self-help legal materials on the Internet for the public, and among the first law schools in the nation to use law students to provide free pro se services to the public.
From 1993 to 1997, Michael was a staff attorney at Land of Lincoln Legal Assistance Foundation where he assisted clients in thirteen counties in southern Illinois in consumer, family, housing, disability, and education cases.
---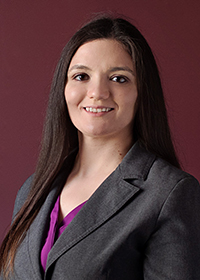 Tina Sickinger
Graduate Recruitment & Retention Coordinator

The Graduate Recruitment & Retention Coordinator position works as part of a collaborative team-member across the Graduate School, Center for International Education, and School of Law. The position reports to the Assistant Dean for Admissions & Financial Aid at the School of Law. 
Tina functions as a cooperative liaison working with all graduate program coordinators, admissions and recruiting staff as well as administration to enhance recruiting efforts of new graduate domestic and international and Juris Doctor students to ensure a smooth transition to SIU Carbondale. In this role, Tina takes pride in being an ambassador for the university and SIU system as a two-time graduate. She holds a Bachelor of Science in Community Health Education and a Master of Science in Education in Higher Education with focus on College Student Personnel. Previously, Tina held the role of immigration specialist within the Center for International Education and was the Responsible Officer of the State Department's J-1 Exchange Visitor Program (EVP), Designated School Official for the F-1 Student and Exchange Visitor Program (SEVP), and provided service to the center for nearly 12 years. 
As the Graduate Recruitment & Retention Coordinator, Tina hopes that anyone interested in studying law, policy, government, or wishing to be an engaged civic leader will come talk to her about SIU Carbondale and the School of Law. "At SIU, we pride ourselves on access and opportunity while immersing in a diverse environment on a global campus that works to ensure generational equity through education. Talk to me today to find out about the opportunities at the School of Law." 
Tina is native to the St. Louis area and currently lives in Carterville, Illinois with her two children Tucker and Layla, husband Brian, and dog Mauser.