Main Content
3+3 Accelerated Law Program
3+3 Programs
Earn a bachelor's and a law degree in just 6 years at these partner institutions:
Southern Illinois University Carbondale
Governor's State University
Tougaloo College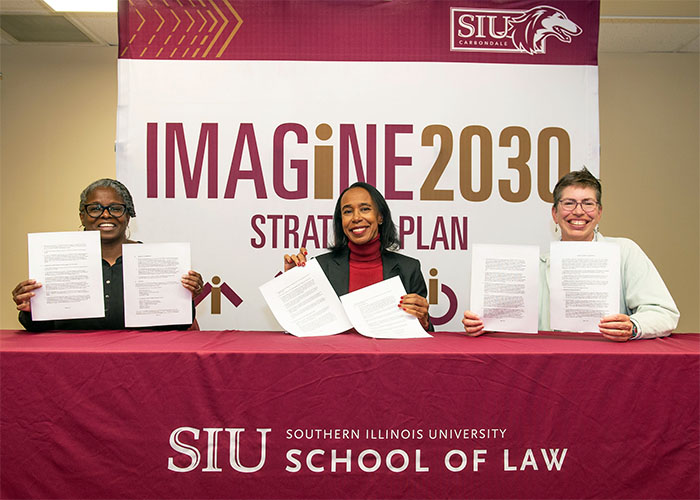 Admissions
Students will apply to the Southern Illinois School of Law during your junior year. Applicants need a cumulative undergraduate GPA and a Law School Admission Test (LSAT) score equal to or greater than the median for the previous year's cohort (both numbers will be available from the SIU School of Law upon request). The School of Law will notify applicants of an admissions decision in a timely fashion to allow for scheduling senior-year courses.
Advantages
Complete your bachelor's degree and law degree in six years, instead of the more typical seven years.