Main Content
Our students begin to grow into their roles as expert communicators, negotiators, and advocates as participants in a variety of hands-on learning opportunities, including our award-winning clinics. Serving residents in southern Illinois, our legal clinics offer students the opportunity to work closely with clinical faculty while representing clients in a variety of cases. Students who enroll in one of the clinics will work in the Legal Clinic office.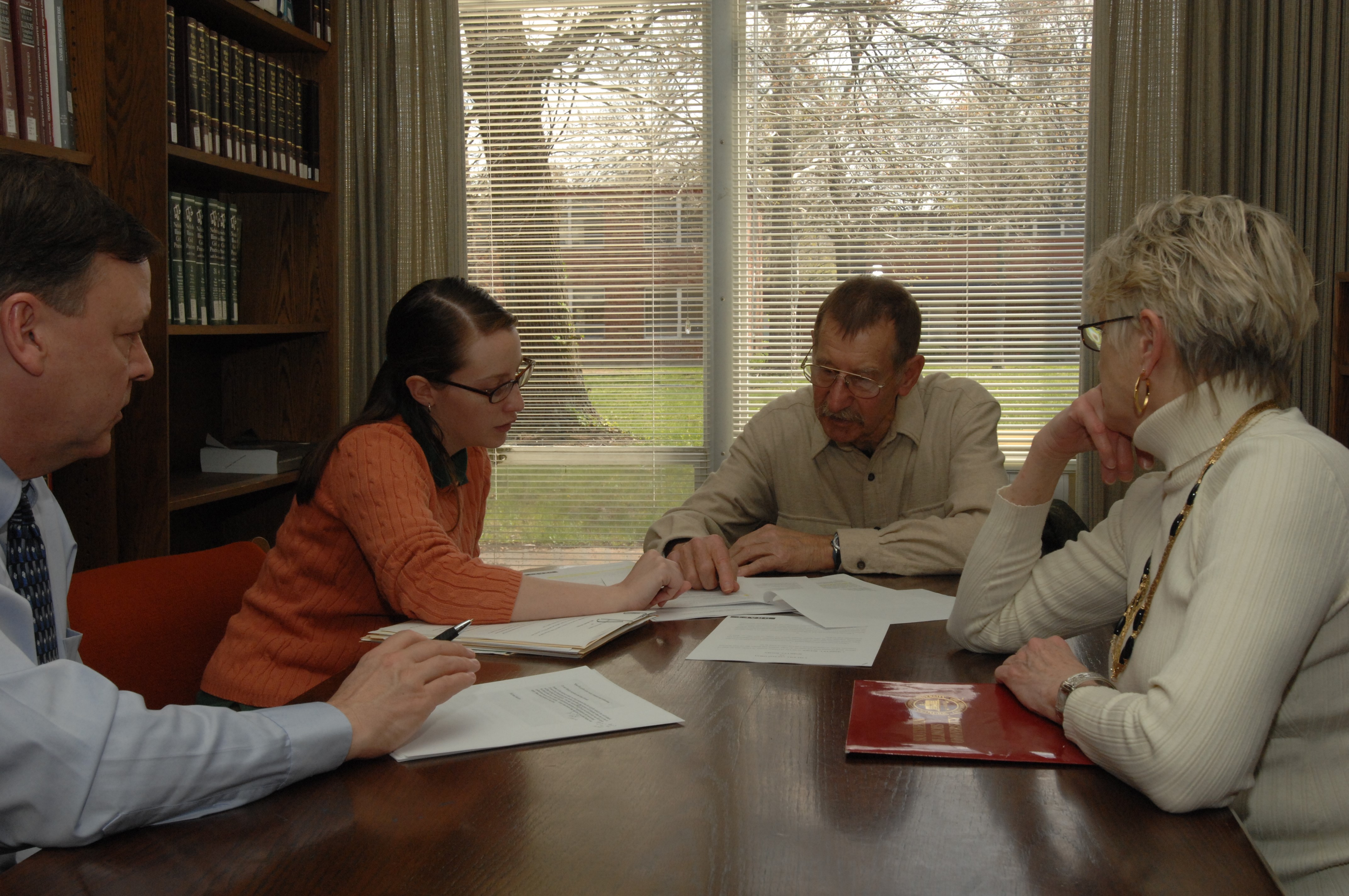 In the Civil Practice/Elderly Clinic, students provide legal assistance to persons age 60 and older who live in the 13 southernmost counties of Illinois. The Civil Practice Clinic students, under the direct supervision of Rebecca J. O'Neill, and experienced lawyer and clinician, are assigned their own caseload and will provide a wide range of civil legal services to clients which include drafting wills and powers of attorney, family law (grandparents raising grandchildren and adult guardianships), consumer problems, debtor matters and elder abuse cases.
---
Students in the Domestic Violence Clinic represent victims of domestic violence in select counties in southern Illinois. In a typical case, the student interviews the victim, conducts research, prepares for trial, and represents the victim in obtaining a court order of protection.
---
Students enrolled in the Juvenile Justice Clinic work with an experienced clinic attorney and perform legal services and duties to minors for whom the clinic attorney has been appointed guardian ad litem. The guardian ad litem represents the best interests of these minors for whom neglect, abuse or dependency petitions have been filed in Jackson County, Illinois.
---
The Veterans Legal Assistance Program Clinic provides pro bono legal assistance to veterans in Southern Illinois who cannot afford, or do not have access to, legal representation in the appeals of claims for compensation for service-connected disabilities. The VLAP Clinic also assists veterans in the upgrade of other-than-honorable discharges when those veterans have suffered post-traumatic stress disorder ("PTSD") or been the victim of military sexual trauma ("MST").