Main Content
Dale Aschemann

,

Assistant Professor of Practice and Director of the Veterans Legal Assistance Program
Professor Aschemann joined the faculty of SIU School of Law in May 2022 after 23 years in private practice concentrating in complex litigation and representing whistleblowers under the qui tam provisions of the Federal False Claims Act and analogous state statutes. His relator representation on behalf of the United States and various state governments addressed fraud in the areas of government healthcare programs, environmental clean-up programs, and procurement fraud, among others.
Professor Aschemann earned his B.A. in political science, summa cum laude, at Southern Illinois University and his J.D. at SIU School of Law in 1998. He is licensed in Illinois and is admitted to practice in the U.S. District Court for the Northern, Central, and Southern Districts of Illinois, the Seventh Circuit Court of Appeals, the Court of Appeals for Veterans Claims in Washington, D.C., and the U.S. Court of Appeals for the Federal Circuit. He is also an Accredited Attorney for claims for veteran's benefits before the Department of Veterans Affairs.
Professor Aschemann served in the United States Marine Corps from 1984-1990 during which time he served as an instructor at the Noncommissioned Officer School in Kaneohe Bay HI and as a Senior Drill Instructor at the Marine Corps Recruit Depot in San Diego, CA.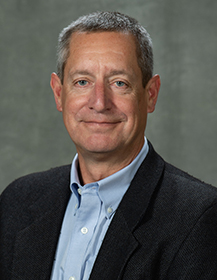 Office: 
Lesar Law Building
Phone: 
618-453-8797
Email: 
dale.aschemann@siu.edu

curriculum vitae
Classes
Veterans Legal Assistance Program Clinic