Main Content
Shelly Page

,

Associate Professor of Law and Director of Experiential Education
Shelly Taylor Page (Cheryl) has been a licensed attorney since 1993 and a Law Professor since 2004. She attended Howard University in Washington, D.C. (graduated cum laude) and received her Doctor of Jurisprudence from Texas Tech University in Lubbock, Texas.
She has worked for Legal Aid (Galveston, Texas), as a Criminal Prosecutor (Austin, Texas) and a Staff Attorney for the State Board for Educator Certification in Austin, Texas. In 2004, she became a Law Professor at St. Mary's University in San Antonio, Texas and then worked for LMU Law in Knoxville, Tennessee (where she earned tenure) as well as serving as a Visiting Professor at Florida A&M University in Orlando, Florida.
She has taught core curriculum courses including Criminal Law, Criminal Procedure, and Evidence. Her electives include Education Law, Domestic Violence Law, Civil Rights, Human Rights (domestic and international), and Human Trafficking. She has co-authored a textbook on Human Trafficking (Carolina Academic Press, 2016) and is passionate about seeing the eradication of modern-day slavery.
Prof. Page has spoken internationally on issues relating to commercial sexual exploitation and human exploitation in Prague, Czech Republic; Istanbul, Turkey; Beijing, China; Cape Town, South Africa; Gloucester, England; and has taught at the University of Innsbruck in Austria for two semesters. She has written numerous law review articles on various topics that focus on human exploitation and marginalized communities. She also serves as an Expert Witness on Human Trafficking for the American Bar Association.
Prof. Page serves on the Board for the Lorena Gallo (Bobbitt) Foundation and has appeared on Lifetime TV Network speaking on behalf of victims of domestic violence and as expert on domestic violence for the Lorena Bobbitt case. She has appeared on numerous radio and television networks including the Black News Channel, Spectrum News, ABC affiliate (WATE News 6), as well as a number of webinars and symposiums. She is a member of the American Bar Association's Center for Human Rights.
Prof. Page has taught for a number of years in the University of Tennessee's Law Enforcement Innovation Center and National Forensic Academy where she helps to train law enforcement officers on how to testify in court. Prof. Page currently serves as the Director of Experiential Education where she creates opportunities for students to graduate from law school "practice ready" for the legal field.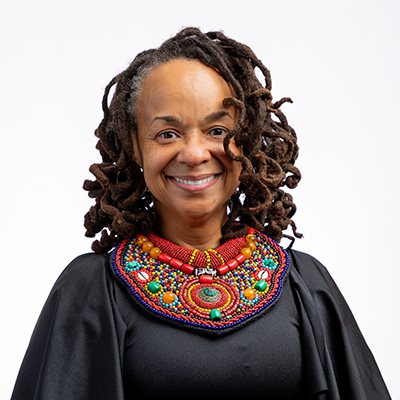 Office: 
Lesar Law Building 210
Phone: 
618-453-8120
Email: 
cheryl.page@siu.edu
curriculum vitae
CLASSES
672 - Judicial Externship
675 - Public Interest Externship