Main Content
Cindy Buys

,

Professor of Law
Professor Buys joined the SIU School of Law faculty in 2001, where she has served as a Professor, Director of International Law Programs, and Interim Dean. She is a Fulbright Senior Specialist and has been a Visiting Professor at both Bangor University in Wales and Nicolaus Copernicus University in Poland. She has received both the Outstanding Teacher of the Year and the Outstanding Scholar of the Year as well as other state and national awards for her work and her service.
Professor Buys holds leadership positions in the American Association of Law Schools, the American Society of International Law, the American Bar Association, and the Illinois State Bar Association. She is a Commissioner on the Illinois Commission on Discrimination and Hate Crimes, is a member of the Illinois Advisory Committee to the U.S. Commission on Civil Rights, and serves on the Boards of The Immigration Project and the Southern Illinois Immigrant Rights Project. She also is a panelist for NAFTA/USMCA trade disputes.
Prior to academia, Professor Buys spent ten years in public and private practice in Washington, D.C. She was an international attorney-advisor with the U.S. Department of Commerce's Import Administration, where she had the privilege of representing the United States before the World Trade Organization as well as in U.S. courts. Previously, Professor Buys was in private practice with a Washington, D.C., law firm that specialized in international transportation law.
Professor Buys holds an LL.M. from Georgetown University School of Law in International and Comparative Law, a J.D. degree and an M.A. in International Relations from Syracuse University, and a B.A. in Political Science from the State University of New York at Albany.
Professor Buys teaches International Law, International Business Transactions, Constitutional Law, Immigration Law, and a variety of other international law and study abroad courses. She has published numerous articles and book chapters on a wide range of topics including economic sanctions, shipping law, trade law, international arbitration, immigration law, consular relations law, U.S. treaty law and practice, and the intersection between U.S. constitutional law and international law.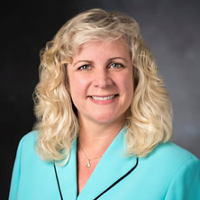 Office: Lesar Law Building 258
Phone: 618-453-8743
Email: cbuys@siu.edu
curriculum vitae

Classes
509 - Constitutional Law
608 - Current Developments in International Law: Human Rights
602 - Legal Globalization and Comparative Law 
593 - Immigration Law
559 - International Business Transactions
558 - International Law
627 - Women in Leadership Workshop