Main Content
Joanna Wells

,

Clinical Associate Professor of Law
Joanna Wells earned a B.S. degree cum laude from the University of Illinois at Urbana-Champaign and her J.D. degree magna cum laude from Southern Illinois University School of Law. In between, she worked in radio in Miami and Chicago and spent 16 years as a casework supervisor and caseworker for the Illinois Department of Public Aid.
After law school, she served two years as a judicial law clerk to the Honorable J. Phil Gilbert of the United States District Court for the Southern District of Illinois. Following that, she worked in private practice in a wide variety of legal areas including bankruptcy, commercial law and personal injury law. Most recently, she spent six years representing parents and serving as guardian ad litem to children in neglect and abuse cases in Williamson County, Illinois, in addition to operating a solo practice concentrating primarily on family law.
That most recent experience ignited a passion for and deep interest in juvenile law, which brought her to SIU to teach in the Juvenile Justice Clinic.
Classes
677 - Juvenile Justice Clinic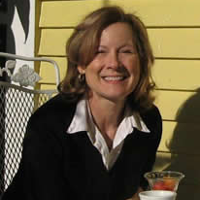 Office: Lesar Law Building 177B
Phone: 618-536-8313
Email: jwells@siu.edu
curriculum vitae