Main Content
Stanley Cox

,

Associate Professor of Law
Professor Stan Cox joined SIU Law in January 2019, having previously been a tenured doctrinal professor at New England Law | Boston, and visiting professor at Creighton University School of Law. Professor Cox also has visited at Boston University School of Law, and was a Fulbright professor at Charles University in the Czech Republic. His teaching and scholarly interests are broad, including areas of administrative law, civil procedure, constitutional law, conflict of laws, criminal procedure, environmental law, land use, property, statutory interpretation, and international law topics ranging from terrorism to trade regulation to environmental treaties and climate change issues.
Prior to becoming a lawyer, Professor Cox, who has significant graduate training in education, was a high school English teacher. As a practicing lawyer he worked in the litigation department of a large Kentucky firm and for a small firm that focused on environmental law before heading an environmental crimes prosecution unit in the Kentucky Attorney General's office.
When not helping students learn the law or how to learn the law, Professor Cox enjoys spirituality and nature, loves to travel, regularly race walks, sometimes attempts creative writing, and likes skiing and scuba diving.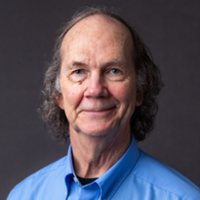 Office: Lesar Law Building 222
Phone: 618-453-8919
Email: stan.cox@siu.edu
curriculum vitae
Classes
500A - Mastering Legal Education I
500B - Mastering Legal Education II
529 - Criminal Procedure Pre-Trial 
601- First Amendment Rights