Main Content
Zvi Rosen

,

Assistant Professor of Law
Professor Rosen joined the SIU School of Law faculty in 2020, having previously taught at law schools of George Washington University, Hofstra University, and others.  He was the 2015-2016 Abraham L. Kaminstein Scholar in Residence at the United States Copyright Office, and is particularly renowned for his expertise on copyright law, especially its historical development.
He served as a law clerk to the Hon. Thomas B. Bennett of the U.S. Bankruptcy Court for the Northern District of Alabama and subsequently was an associate at a major international law firm in New York City.  He holds a JD from the Northwestern University School of Law and an LLM in Intellectual Property from the George Washington University School of Law. 
Prof. Rosen teaches courses including first-year Property, Business Organizations, Bankruptcy, Intellectual Property survey, and Copyright.  He is a frequent commentator on copyright law issues and has published extensively on that topic in particular, and has also written on bankruptcy law and trademark law, as well as filing amicus briefs with the D.C. Circuit Court of Appeals and U.S. Supreme Court.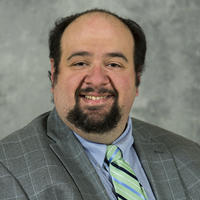 Office: Lesar Law Building 232
Phone: 618-453-8648
Email: zvi.rosen@siu.edu
Blog: mostlyiphistory.com
Twitter: @zvisrosen
curriculum vitae
Classes
554 - Business Organizations
577 - Bankruptcy
562 - Copyright
630 - Intellectual Property Survey
522 - Property I
523 - Property II