Main Content
Cheryl Anderson

,

Professor of Law and Director of Moot Court Programs
Professor Anderson permanently joined the SIU faculty as an Assistant Professor of Law in 1999, becoming an Associate Professor in 2003 and now holding the rank of Professor of Law. She was a Visiting Assistant Professor at the law school in 1998-99. She started her teaching career in 1993 when she was selected as an Abraham Freedman Teaching Fellow at Temple University in Philadelphia. Professor Anderson subsequently taught at Gonzaga University School of Law and the University of Pittsburgh School of Law before coming to SIU.
Professor Anderson was born and raised in North Dakota, where she obtained a Bachelor of Arts in Psychology summa cum laude and a Juris Doctorate with distinction from the University of North Dakota. She also has a Master of Laws from Temple University. She is a member of Phi Beta Kappa, Order of Coif, and Order of the Barristers. In law school, she was a Senior Editor of the North Dakota Law Review. After law school, she practiced with a private firm for several years in Minnesota, concentrating on employment discrimination, general employment law, insurance defense, and family law.
At SIU, Professor Anderson teaches employment discrimination and employment law courses, including a course on disability discrimination law. She is also the Director of Moot Court Programs and teaches an advanced appellate advocacy course. Her scholarship focuses on issues of disability discrimination and sexual harassment law, including recent articles on amendments to the Americans with Disabilities Act and interpretation of the reasonable accommodation provisions of that same statute. She has been active with the Illinois State Bar Association Disability Law Committee, for which she was the 2012-13 Chair, as well as with the Diversity Leadership Council.  In 2015-16, she will be the Chair of the American Association of Law Schools Section on Disability Law.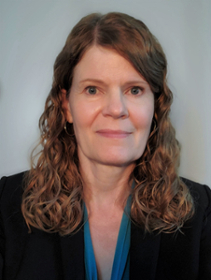 Office: 
Lesar Law Building 218
Phone: 
618-453-5634
Email: 
cheryla@siu.edu
curriculum vitae
Classes:
638 - Advanced Appellate Advocacy
571 - Advanced Appellate Moot Court
619 - Civil Rights
600 - Disability Law
620 - Employment Discrimination
622 - Employment Law
553 - Labor Law