Main Content
Melissa Marlow

,

Clinical Professor of Law
Professor Melissa J. Marlow joined the law faculty in 1998, and helped create the first-year required coursework in the Lawyering Skills program.  For twenty three years she taught legal writing, analysis, advocacy, interviewing, counseling, and negotiation, as well as coordinated the simulated-based learning projects in the course.  She also spent many summers teaching in the bar passage and academic support programs, assisting recent graduates in passing state bar examinations.  In December 2021, she began leading the school's bar passage efforts.
Her scholarly interests include student evaluation of teacher performance, authenticity in teaching, and professional development for law teachers.  She has published several law review articles, essays in the Journal of Legal Education, and shorter teaching pieces. 
Professor Marlow has presented at numerous national legal writing conferences, as well as regional and international conferences.  She has served on various AALS committees and task forces, and held an assistant editor position with the Legal Writing Institute Journal.  Within the law school, she has chaired the Professional Development committee, and served as faculty advisor to the Justinian society and Parents as Law Students student chapters.
She is an active participant in the life of the university, where her work with one of the campus faculty unions has had great impact on the terms and working conditions for contingent faculty.  She served on the union's collective bargaining teams, handled many grievances, and held leadership positions as both the Vice President and President of the NTT faculty union, representing the interests of 500 faculty on the SIU Carbondale campus. 
Marlow graduated summa cum laude with a bachelor's degree in education, and magna cum laude from SIU School of Law.  She served as both an articles and comment editor for the Southern Illinois University Law Journal.  Before accepting the teaching position at the law school, Professor Marlow taught and served as an administrator in elementary schools, worked as a legislative aide, and practiced law, handling civil cases.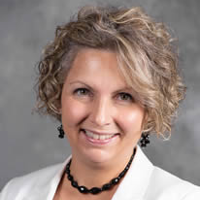 Office: 
Lesar Law Building 216
Phone: 
618-453-8646
Email:
mmarlow@siu.edu
curriculum vitae
Classes
503A - Lawyering Skills I
504A - Lawyering Skills II
639 - Advanced Legal Analysis and Strategies